Real estate is sold in probate court when the owner of a property passes away. If there is no appointed heir when the owner passes, the property is turned over to the courts and then appointed to the closest relative. This person is given the title of "executor" and is responsible for the decisions during the process.
After all the steps for selling have been taken (which we'll explain later), the probate court will handle splitting the proceeds between any of the beneficiaries.
If you're trying to figure out how to sell your house fast in probate, you have a few options:
Use a real estate agent who is experienced with probate sales
Sell to an all cash buyer
To make things even easier to understand, here is a basic explanation of how the probate sale process works. Keep in mind that every state is different.
1. Appointment of an Administrator or Executor
If someone has been appointed in a will by the decedent, and they are willing to act as the executor, then that person is appointed as such. If there is no appointed executor, then the closest relative will be appointed as an administrator either by the court or other relatives.
2. Sale of the Property
The home is listed for sale and marketed for exposure. Your agent will list the home on the multiple listing service so that it ends up on sites like Realtor.com and Zillow. Buying agents will know that the property is a probate sale.
A buyer must make an offer and the offer is subject to the court's confirmation, and the seller is not committed to that buyer even though their offer was accepted. The estate representative, through their probate attorney, will then submit to the court to confirm the sale. If all parties agree, then a future date is set for the sale to be finalized in court.
[optin-monster-shortcode id="ffdc08wmbeizovuebvtz"]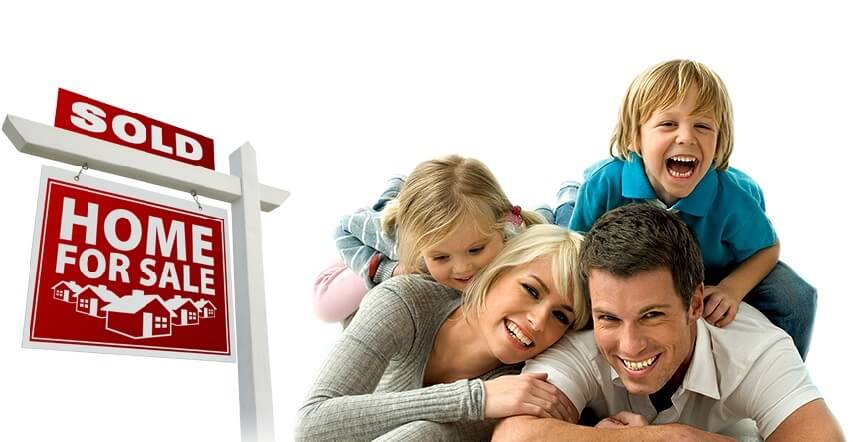 More FAQ About Probate House Sales in Michigan
While every situation is different, we've found that there are some common questions.
1. What is probate?
Probate is the fair distribution of an individual's property following their death. It may involve determining if there is a will, and the validity of that will, changing the title to real property, and determining ownership of assets like bank holdings, stocks, or bonds. Some things are not probated, like in situations where right of survivorship exists. (for example. If there is a joint owner of a house or a life insurance policy cites beneficiaries.)
2. How much does probate cost in Michigan?
There's no fixed cost for the probate process, but court costs and fees alone can make it a pricey process in the end. According to the American Bar Association, probate and administrative fees can consume between 6% and 10% of a person's estate. The lack of a will, or challenges to an existing will, add to that cost. Factor in paying off any creditors and the financial and emotional cost of the probate process climbs. This is why many of the sellers we speak to would rather just sell the property to us for all cash. It simplifies the process and allows the family to focus on other things.
3. Can any family member receive distributions from the sale?
It's traumatic enough to deal with the death of a loved one. Dealing with the various parties scrambling to receive funds from an estate only makes things more difficult. Those parties include creditors collecting on what they're owed, funeral-related vendors (funeral home services, burial, etc.), relevant state and federal tax offices, and the like. After that's taken care of, what remains is distributed to heirs or beneficiaries named in the will. If there was no will at the time of death, distribution is determined by Michigan law, which you can read more about here.
4. How can we pay the probate fees?
If you're the executor of an estate, you can sell real estate held by the deceased — provided that it was not willed to a beneficiary — to help cover this cost. After the house is sold and the proceeds are applied to the probate cost and estate debts, the probate court splits any remaining profits among the beneficiaries.
5. What issues can we expect to deal with?
The executor may accept an offer from a buyer, and sell the property while the probate is still in process. It is tedious and presents another issue involved in probate house sales: monitoring the sale to ensure adherence to strict state rules. In addition to this monitoring, the probate court must approve the terms of the sale.
While the executor holds a lot of the decision making power, it's very important to make sure all possible beneficiaries are aware of the sale. Discuss the options and make sure everyone is on the page.
6. Is there an easier way to handle the sale of a house in probate?
Yes. Cash Buyers Macomb is familiar with probate court, its process, and common speed bumps when it comes to selling your house fast in probate. Our insight into what it takes to sell a house in Michigan probate allows us to move things along quickly and efficiently. Although there's no getting around the legally mandated steps of the process, we can typically move faster and close sooner than you could with a traditional home sale. Every day matters when selling a house in probate, since the executor of the property is still required to pay taxes, electric bills, and insurance on the home. When you add a Realtor's commission, the costs climb even higher.
What is the Fastest Way to Sell Your House in Probate?
If you're asking for an easier way, selling to a cash buyer is probably your best bet. We've dealt with these situations before, and while it isn't for everyone, if you want to sell your probate house quickly, we can make you an all cash offer.
Why should you sell to us?
We understand the process and the frustrations involved. Unlike a traditional buyer who may not be patient enough, we will endure the process with you.
We offer cash, so there's no risk of us backing out due to bank financing falling through.
We buy the house as it sits. You don't need to clean, do any repairs, go through a bunch of showings or empty it out. We will take care of everything.