How To Sell My House By Owner in Michigan
A guide to selling your house by owner without a realtor
Wondering How to Sell Your House by Owner in Michigan in 2023?
Owning a home is one of the biggest investments most people ever make. When it's time to sell your property, Most people assume you need to find a realtor, but what if you can't afford an agent, your property is in rough shape, or you just need to sell quickly? Learning how to sell your house by owner is a great option for many sellers.
If you choose to use a real estate agent, your agent and the buyer's agent will share about 7% of the sale price as their commission (you can learn more about the costs of listing here). This really adds up to big money!
As someone who works with sellers on a daily basis, we've come to learn that not every seller needs or should use a realtor. While it does have its benefits, we've found that selling your house by owner can offer MUCH more flexibility. This is the reason why we've been able to find win-win sale solutions for sellers in many different situations, including foreclosure, behind on payments, properties in disrepair, inherited properties and more!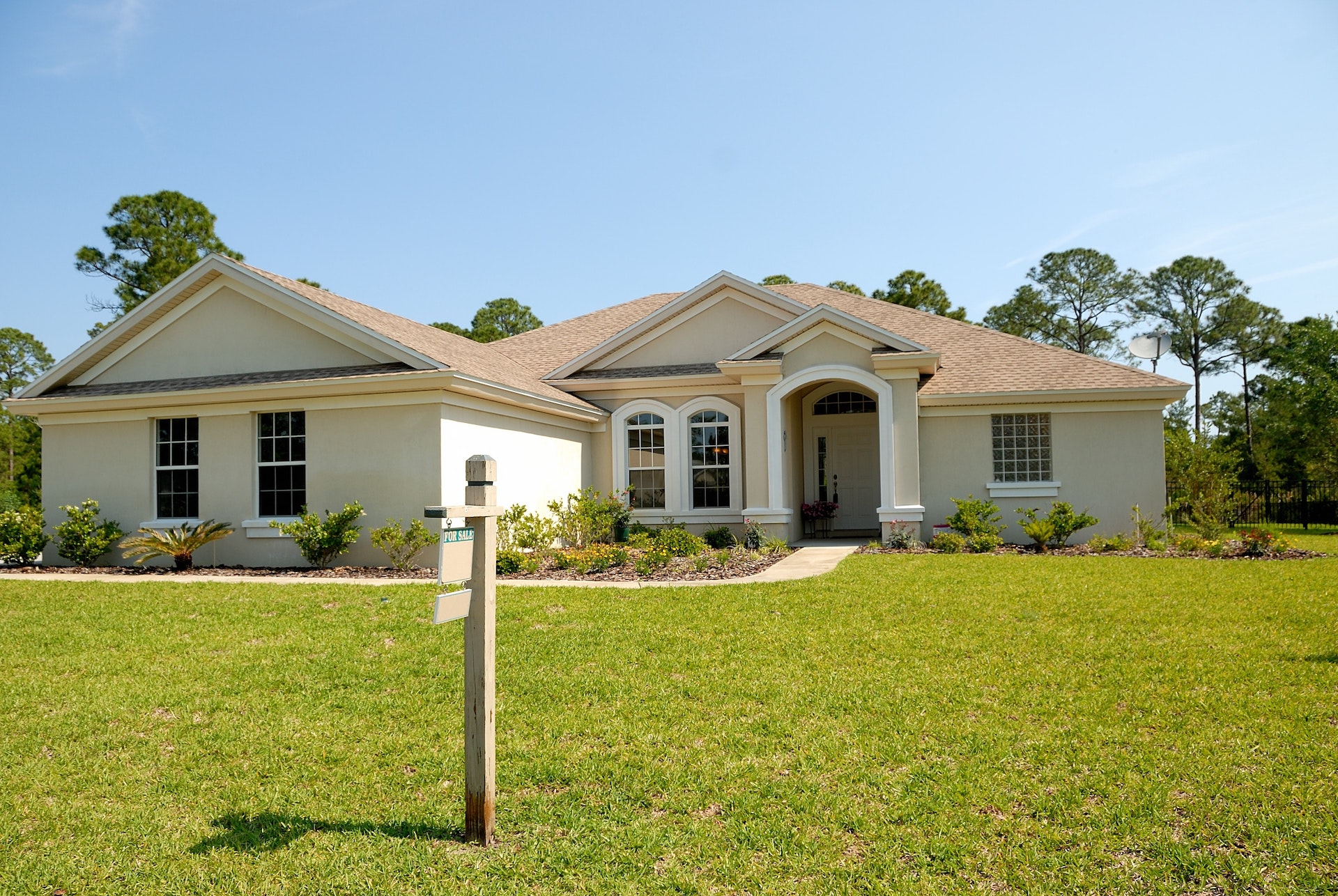 How To Sell Your House By Owner in Michigan
1. Price Your Home to Sell
You're typically better off getting several offers (aka a bidding war) versus only one higher offer. The more traffic and interest you can generate with an attractive price, the faster you'll sell your property. Oftentimes, people underestimate the financial (and emotional) benefits of a quick sale. Plus, with multiple offers, you usually end up getting offer above asking price.
This starts with doing quality research on comparable sales in your area. You can use tools like Zillow and Realtor.com to view other houses near yours that have recently sold. Based on that data, you choose an appropriate price.
2. Prepare Your Property
This is a big step, and often very played down by sellers. Most houses you see for sale are in "retail condition." This means they've been updated. Typically, things like newer kitchens and baths, new flooring, fresh paint, open concept layouts, etc draw top dollar on the market. Sellers often see their house as being in "good" condition, when in reality, it hasn't been updated in 10+ years, needs a ton of clean up and has issues that "retail condition" properties just don't have. While having good bones is certainly important, a house that hasn't been updated in 10-20 years simply will not sell for anything close to a retail condition, updated property.
Sellers MUST consider this when pricing their property. We've seen hundreds of houses over the years, and this is the #1 reason FSBO properties don't sell. You must have a realistic, unbiased view of your property if you want to sell it.
3. Obtain a Flat Fee Listing on the MLS
After you've researched and prepared your house for the sale, it's time to get some eyes on it. The MLS is the most comprehensive list of real estate for sale in the U.S. It is available to Realtors, and in some areas, prospective buyers can also search for homes using the MLS. There are services that allow you to list your property on the MLS for a few hundred dollars. This is an awesome way to kickstart your sale. When you purchase your listing, it will be sent out to hundreds of potential buyers who are looking in your area. Search for "Flat Fee MLS" online to find a service near you.
4. Market Your Property
In addition to listing the home on the MLS, you can advertise in many other ways as well. Some easy, low cost options are Craigslist, put up "For Sale By Owner" signs, and posting your sale on social media. You can also list your property on websites like FSBO.com for a fee. The marketing packages include items like brochures and yard signs. There will be some costs involved in advertising the sale of your home, but they will be a fraction of an agent's commission. The real cost is the amount of time and energy you will need to put into selling your home.
5. Hold an Open House
An open house is a great way to generate some foot traffic in your house. The more people who see your property, the better off you'll be. It also helps to have potential buyers see other potential buyers showing interest. This creates a sense of urgency to put in a competitive offer. You can do a few easy things like putting out refreshments and placing flowers and plants throughout the house. Giving your house a "home" feeling helps buyers relate to your house.
6. Show Your House
Buy a lock box from your local hardware store and leave a copy of the key inside. This saves a ton of time when buyer's agent start calling for showings. If someone inquires without an agent, always walk the property with them. You don't want to leave your house unattended. It's also beneficial for you to be able to highlight the nice aspects of the house.
7. Keep Your House Looking New
Deep-clean the house, including scrubbing the kitchen counters and the appliances, shampooing the carpets, cleaning the linoleum, and stashing your keepsakes in a closet. The final result should be a home that's squeaky clean and stripped bare of most personal items. Don't slack on cleaning! People will be walking in and out of your house on a daily basis. You never know when the right buyer will walk in, so it MUST be presentable at all times.
8. Perform Your Own Negotiations
Real estate negotiations take the form of a contract that is submitted to the seller. The seller can accept the offer, or revise the contract and submit it to the buyer. The process continues until both parties sign a contract.
In most states, there is a standard contract for real estate purchases. If you are not familiar with the contract, you should have it reviewed by an attorney. Or, you can find a real estate agent that will perform this function with you for a flat fee. Having gone through this process many times, we've found it can be overwhelming for someone who isn't familiar with the process. If you're uncomfortable with the legalities of selling your house, consult an attorney or ask someone like us!
9. Comply with All Laws in Your Area
It's critical that you comply with Michigan laws related to selling homes. Some laws are universal and will apply to the sale of your home no matter where you live. The Fair Housing Act stipulates that sellers cannot discriminate against buyers for reasons including race, religion, and sex. Contracts and agreements found online can help get you started on the selling process, but remember, those forms aren't specific to your unique situation. It's best to have a real estate attorney review all documents and contracts related to the sale of your home. Also keep in mind that improperly transferring title could result in an unofficial sale.
Final Word – How to Sell My House By Owner in Michigan
Sellers often underestimate the difficulty and time it takes to sell a house. Many people will not have the time or the patience to deal with the process. Also keep in the mind the budget required to make necessary repairs and updates.
If you're in a difficult situation or you don't have the funds to update your property, it might make more sense to sell to a cash buyer like Cash Buyers Macomb. If you need to sell your house, fill out the form below. We work with sellers all over Michigan to create win-win sale opportunities.