About Cash Buyers Macomb
A Family-Owned We Buy Houses Company in Michigan
Why Choose Cash Buyers Macomb?
At CBM, we work hard to find WIN-WIN selling solutions for our clients. We've helped our past clients get FAST cash, build monthly income, avoid foreclosure, and so much more.
As one of the best we buy houses companies in Michigan, we've helped many sellers out of tough situations and we can help you too. Contact us today to start the conversation. We'd love to hear from you.
Professional
We're a small company that strives for professionalism in an industry that can be very uncertain. When you work with us, you can be sure you'll feel comfortable every step of the way.
Fast
We're CASH buyers. This makes it possible for us to close in as little as ONE week if necessary. This is a huge help if you're in a difficult situation.
Reliable
Our true differentiator is reliability. When you work with us, you can be sure we'll do what we say we will. Don't be stuck wondering if another buyer will be able to close. We'll guarantee it!
About Cash Buyers Macomb
We provide win-win solutions to help homeowners get out of their sticky situations… like foreclosure, owning a burdensome property, probate, or any other situation that's stressing you out emotionally or financially.
Cash Buyers Macomb is a cash house buying company based out of Sterling Heights Michigan. We're a family owned business focused on helping homeowners like you find solutions for your problem, whether you're going through a foreclosure, can't sell your property, divorcing or just need to sell your house.
How We Work With Homeowners
If you have any questions about how we work, what the process of selling a house is like, having us help you avoid foreclosure, or just want to learn more about us, don't hesitate to contact us anytime!
Our Mission
At Cash Buyers Macomb, our mission is to help improve local communities by offering win-win scenarios for sellers. We offer relief from burdensome properties caused by inheritance, divorce, financial problems, disrepair and more. We do our best to offer unique solutions for homeowners who can't sell traditionally.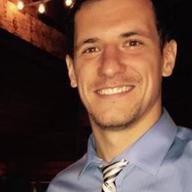 Dave
Dave is a disabled veteran of the Air Force who discovered a passion for real estate early in his life. After a lot of learning and discussion, he started the company with his cousin and partner, Ryan. In his free time, he enjoys kayak fishing and hunting.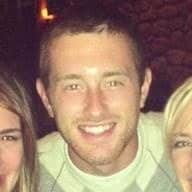 Ryan
Ryan works full time in website design and marketing, but has a true passion for real estate. He is a tech nerd but also enjoys a wide array of sports including bowling, scuba diving and baseball.